I was playing 20 questions with Koy this morning and I asked him about his favorites. He gave me the usual answers:

favorite person in the world - Mama and Papa
most favorite cartoon character - Optimus Prime
least favorite cartoon character - Catman
most favorite cartoon hero - Crimson Chin
favorite breakfast food - N-Rich Noodles
favorite lunch food - Molo Balls
favorite dinner food - Pork
until
favorite color - cerulean
Huuuuuuuuuh!!?
I wasn't aware that there is even a cerulean until
The Devil Wears Prada.
But my 6 year-old son tells me it's his favorite color. Cool kind of blue, he says.
My son, you never cease to amaze me.
__________
Cerulean on the Web
Wikipedia:
Crayola issued cerulean in 1990
HEX Code: #1DACD6
RGB: (29, 172, 214)
Webexhibits: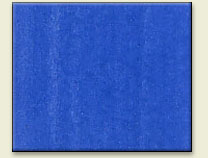 It's a cobalt stannate which was introduce as a pigment in the 1860s. Very stable and lightfast greenish blue with limited hiding power. Cerulean blue has a fairly true blue (not greenish or purplish) but it doesn't have the opacity or richness of cobalt blue. It was not recommended for use in watercolor painting because of chalkiness in washes. In oil, it was particularly valuable to landscape painters for skies.